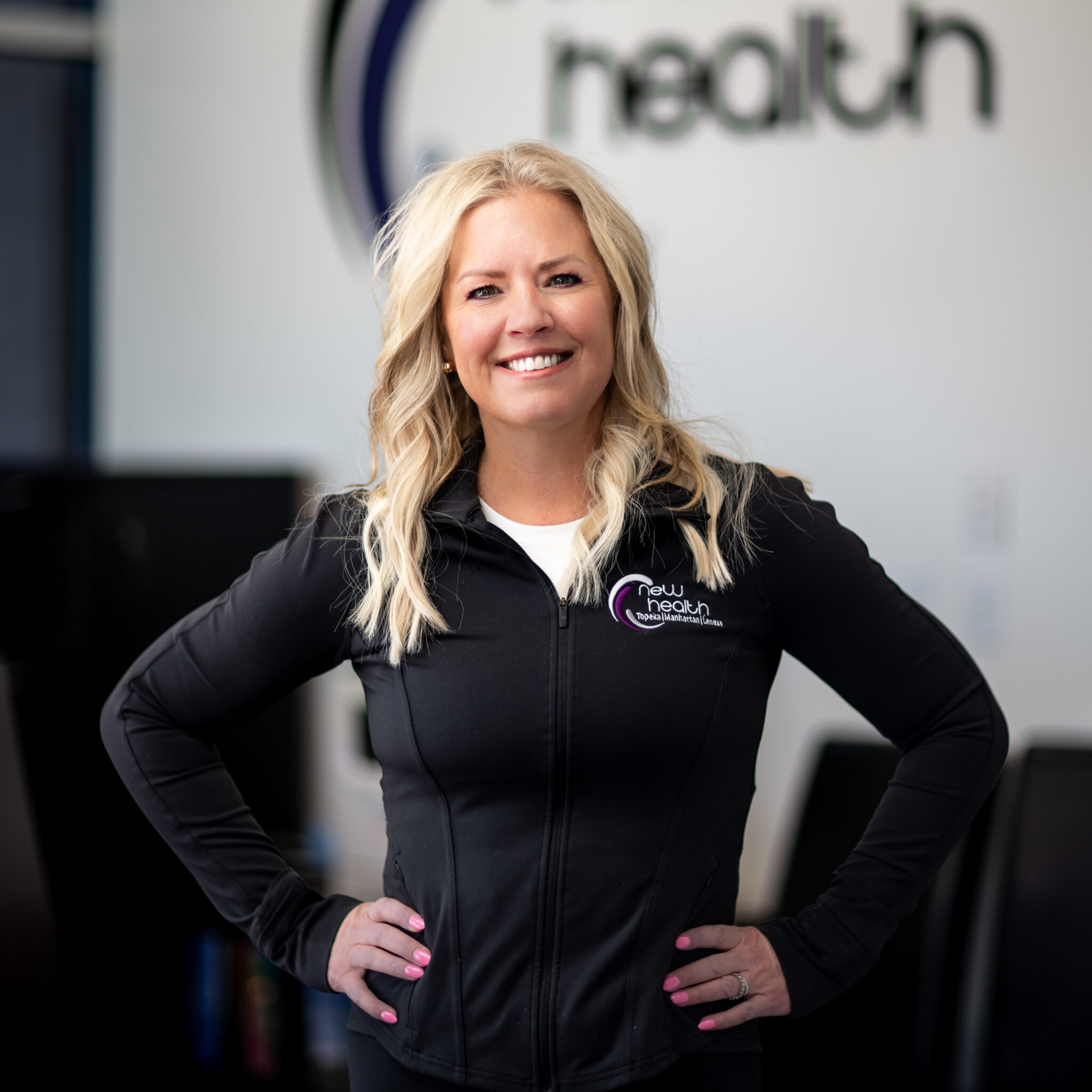 Gwen Plattner
Business Development for New Health Kansas
Gwen Plattner is in charge of Business Development for New Health and growing our Lenexa location to better serve the need for our services in KC. Marketing specials and getting the word out is part of that job.
Gwen has always had an interest in wellness. She graduated with a Degree in Dietetics from Kansas State University and worked as a Dietitian for many years before doing Real Estate in Kansas City and gaining many contacts in the KC area that is helping connect those people with our growing business. 
In Gwen's spare time, her and her husband spend time with their 3 kids at the Lake of the Ozarks and attending many KState games.