The Solution for Damaged Skin
Around the age of 30, collagen production in our skin slows down and we begin to see the effects of losing collagen, like changes in skin tightness and texture. These effects can become noticeable even earlier with a poor diet, UV exposure, and pollution - but New Health Kansas is now offering a safe and effective solution. Get your youthful glow and smooth skin back with the Inmode Optimus: Morpheus8 at New Health Kansas medspa.
Boost Collagen and Reduce Wrinkles
The Morpheus8 is a non-invasive device that combines radiofrequency (RF) with microneedling to get the best of both treatments - resulting in skin tightening, boosted collagen and resurfaced, bright skin. This innovative treatment can reduce the look of dull and uneven skin, unwanted fat, and wrinkles or loose skin all over the body.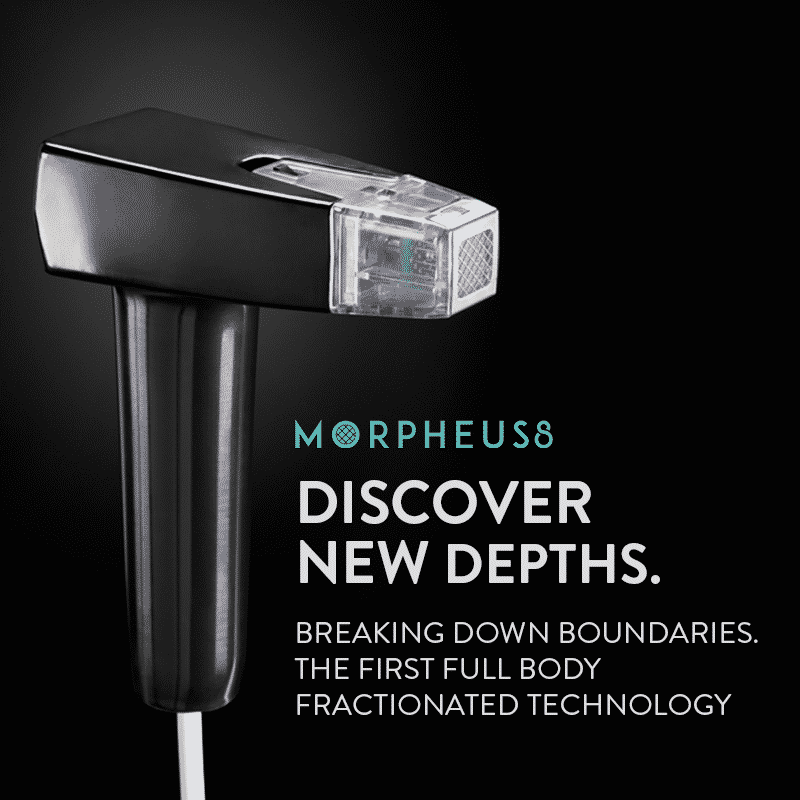 Get your glow back with Morpheus8 fractional skin remodeling.
Schedule your consultation today!
TRY THE MORPHEUS8
Celebrity-Approved Skin Revitalization
FDA approved and safe on all skin types including VI, the Morpheous8 penetrates tissue at the deepest level available, 4mm, to allow for faster and more effective tissue remodeling with little risk of post-inflammatory hyperpigmentation. By targeting the deepest layer of skin, it coagulates fat and contracts the connective tissues using RF energy. Even celebrities like Kim Kardashian and Donna Derrico trust the Morpheus8 to keep their skin looking its best.
Remarkable Results, Fast
If you suffer from skin laxity, uneven skin tone or texture, stretch marks, acne scarring, sun damage and more, visit New Health Kansas and see remarkable results fast with fractional treatments using the Morpheus8.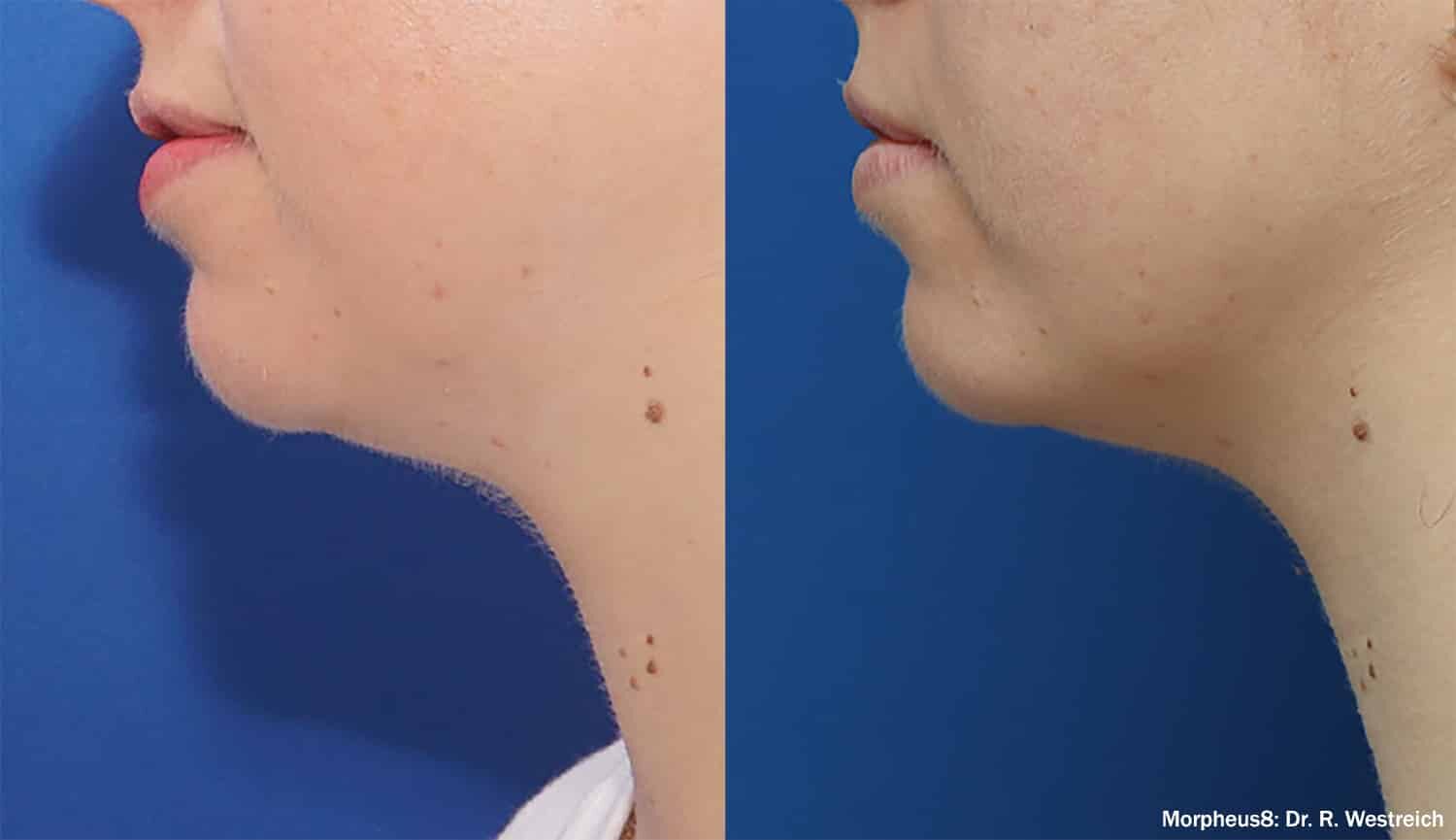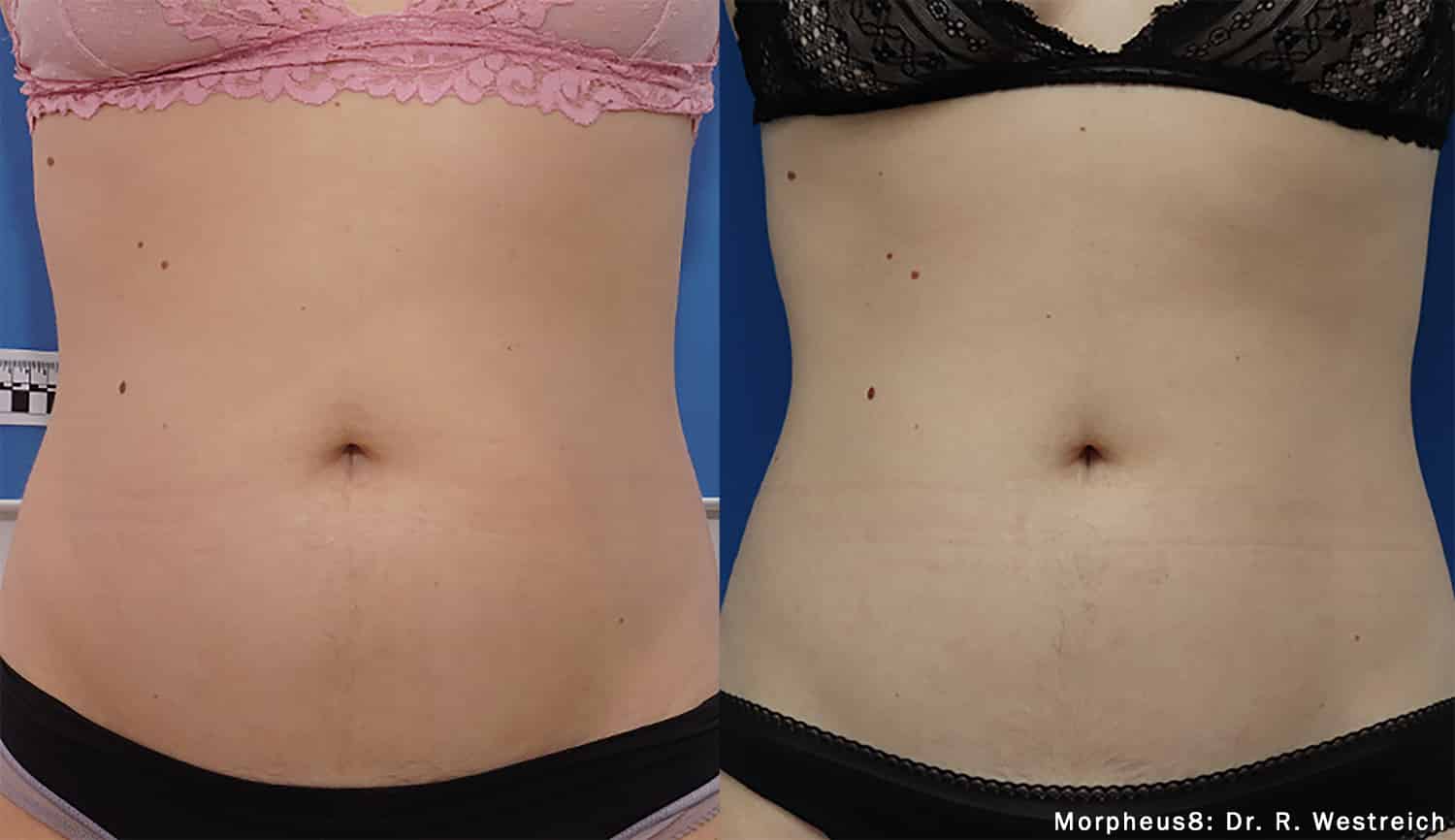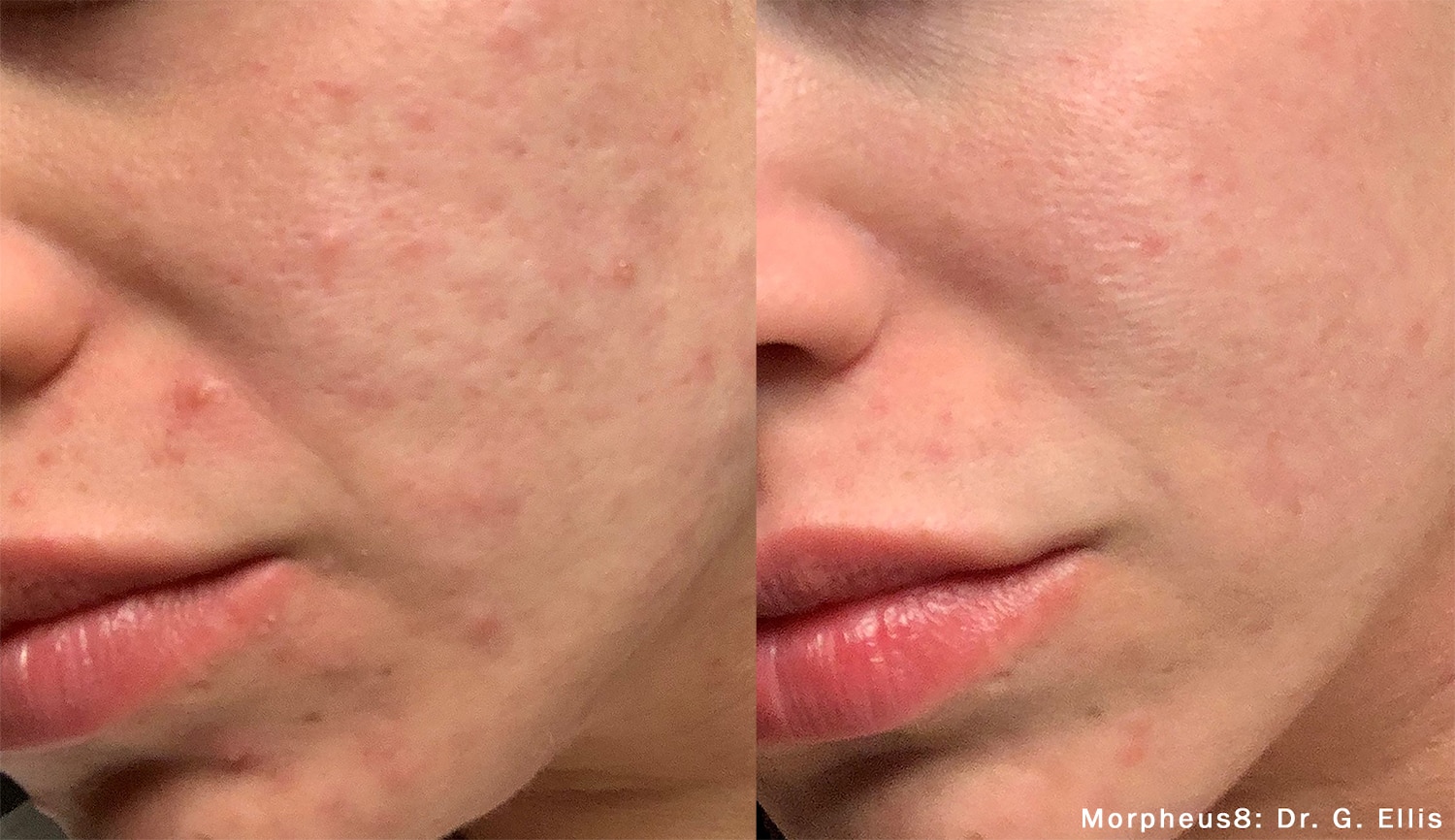 Morpheus8 Frequently Asked Questions
A:
The Morpheus8 is a subdermal adipose remodeling device (SARD) that fractionally remodels and contours the face and body. It penetrates the skin and fat deeper than any other microneedling device (4mm) allowing the heat from RF energy to stimulate collagen production and reorganize the dermis and fat cells. 
Q:
Am I a good candidate for Morpheus8 fractional remodeling?
A:
The Morpheus8 can safely and effectively be used on all skin types and tones unless you are pregnant, breastfeeding, or have an active skin infection.
A:
Thanks to a topical numbing cream and the machine's advanced technology, the treatment is virtually painless. The Morpheus8 has sharper microneedles that allow for tiny punctures to be made without tugging or pulling on the skin. 
Q:
What areas can be treated, and how many treatments are needed to see results?
A:
The Morpheus8 can treat any areas that would benefit from sub-dermal renewal, or anywhere you have wrinkles, discoloration, or acne scarring. Depending on the severity of what you'd like to treat, it can take 1-3 sessions to see optimal results. We recommend waiting 4 weeks in between each session. 
Q:
Are there any side effects or downtime?
A:
Downtime is minimal. You can expect to see microlesions on the skin for a few days after treatment and slight redness for up to a week. We recommend that patients avoid direct sunlight during this time and moisturize the treated area well. Makeup can be worn 1-2 days after treatment. 
A:
The Morpheus8 has been FDA approved and the technology it uses, Radiofrequency (RF), has undergone a clinical study that found it to be both safe and effective for the treatment of skin laxity. 
Get your glow back with Morpheus8 fractional skin remodeling.
Schedule your consultation today!
TRY THE MORPHEUS8