New Health Kansas' Men's Health Clinic For His Optimized Health
Every man wants to be tough and believe that his body can handle whatever is thrown its way. But let's face it, no one's body is invincible and every man eventually needs men's health services. As nature runs its course, you may start to notice that things don't work or feel the same as they used to. While this is a common sign of aging, New Health Kansas' men's health clinic can help!
At New Health Kansas, a leading men's health clinic in Kansas, we want to help you get back your sense of manhood with men's health services that focus on improving men's sexual health and more. From low testosterone to ED, our men's health treatments and procedures can help you reach your goals. We understand that it can be difficult to talk about some things, but your own body and your loved ones are counting on you to take care of yourself for the future. Do the real heroic thing today, and come into New Health Kansas' men's health clinic to learn how to optimize wellness—no matter what age!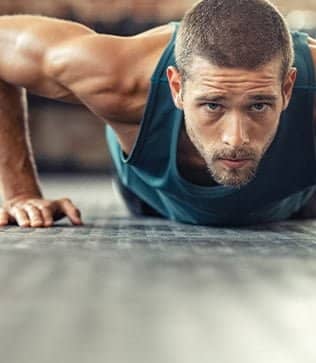 Men's Specialized Treatments from a Men's Health Clinic
Men are not the same as women, and they need specialized treatments for their needs delivered by a men's health clinic. Men have health conditions that affect them in unique ways, and you deserve to be treated for the health problems you are dealing with on an individual basis. Whether you need help with proper nutrition for your body or you are looking for other healthcare treatments, New Health Kansas can help with our uniquely developed men's health services. The following are some of the treatments available at our men's clinic.
Get Started Today by Scheduling Your Consultation.
Accept responsibility for your body. New Health Kansas offers a number of men's health services including men's sexual health services, and it's easy to take advantage of all we have to offer. Secure medical advice and treatments that can improve your health and life at our male clinic in Kansas.
SIGN ME UP