Activate Your Body's Superpowers with New Health Kansas' Glo2Facial
Experience New Health Kansas' breakthrough skin treatment, Glo2Facial. This cutting-edge lymphatic facial treatment utilizes Oxfoliate™ with O2 bubbles to unlock your body's natural superpowers. In addition, there is an amplification of the skin health using a lite ultrasound experience, followed by a skin detox using a therapeutic lymphatic massage. This lymphatic facial treatment can lead to exceptional outcomes for both your skin and overall well-being. By using the patented Oxygenation™ technology to enhance the body's oxygen levels in a natural way, this skin oxygenation process results in superior absorption of active ingredients during the skin exfoliation.
Glo2Facial - A Facial for Every Age, Skin Type, and Season
Schedule your consultation today!
REBALANCE YOUR BEAUTY
Treatment Customizations
New Health Kansas' skincare treatments include six customizations that are specifically formulated to target various skin challenges. All of our skin treatments use Glo2Facial's natural and highly effective ingredients that are tailored to your needs. During the Glo2Facial skin treatment, these ingredients are infused into the skin for maximum benefits.
The Process of Rebalancing Your Beauty with Glo2Facial
Oxfoliation
The Glo2Facial OxyPods and Primer Gel work together to exfoliate the skin gently. They create a CO2-rich environment, which triggers the body to send oxygen to the skin, creating perfect conditions to nourish and transform the skin internally.
LUX
The Lite Ultrasound experience generates micro vibrations that quickly make the skin smooth and enhance the permeability of the skin's protective layer, which allows for better absorption of nutrients.
Detox
This soothing lymphatic facial treatment helps sculpt the face, resulting in an instantaneous reduction of redness and puffiness all while active ingredients are being infused into the skin.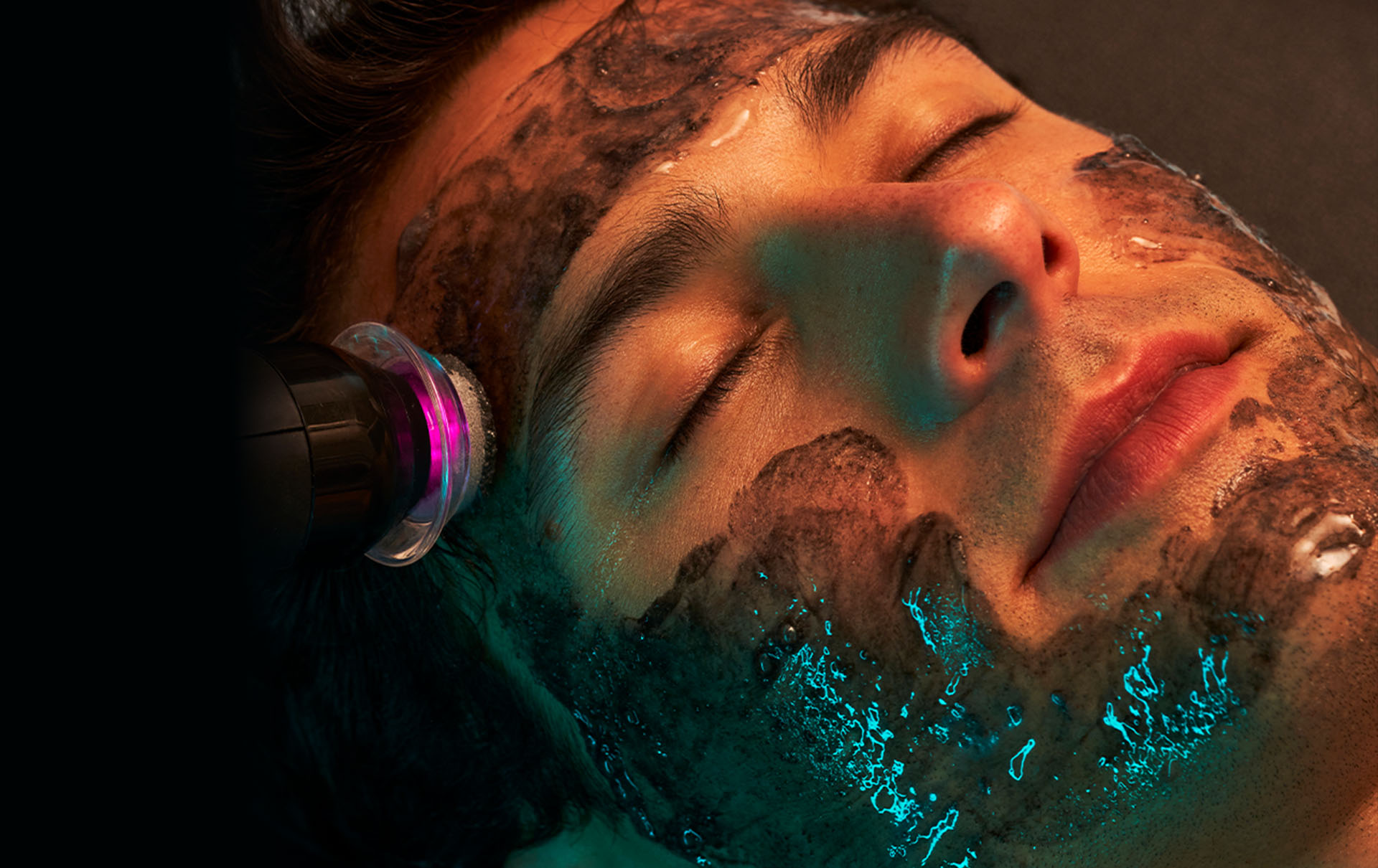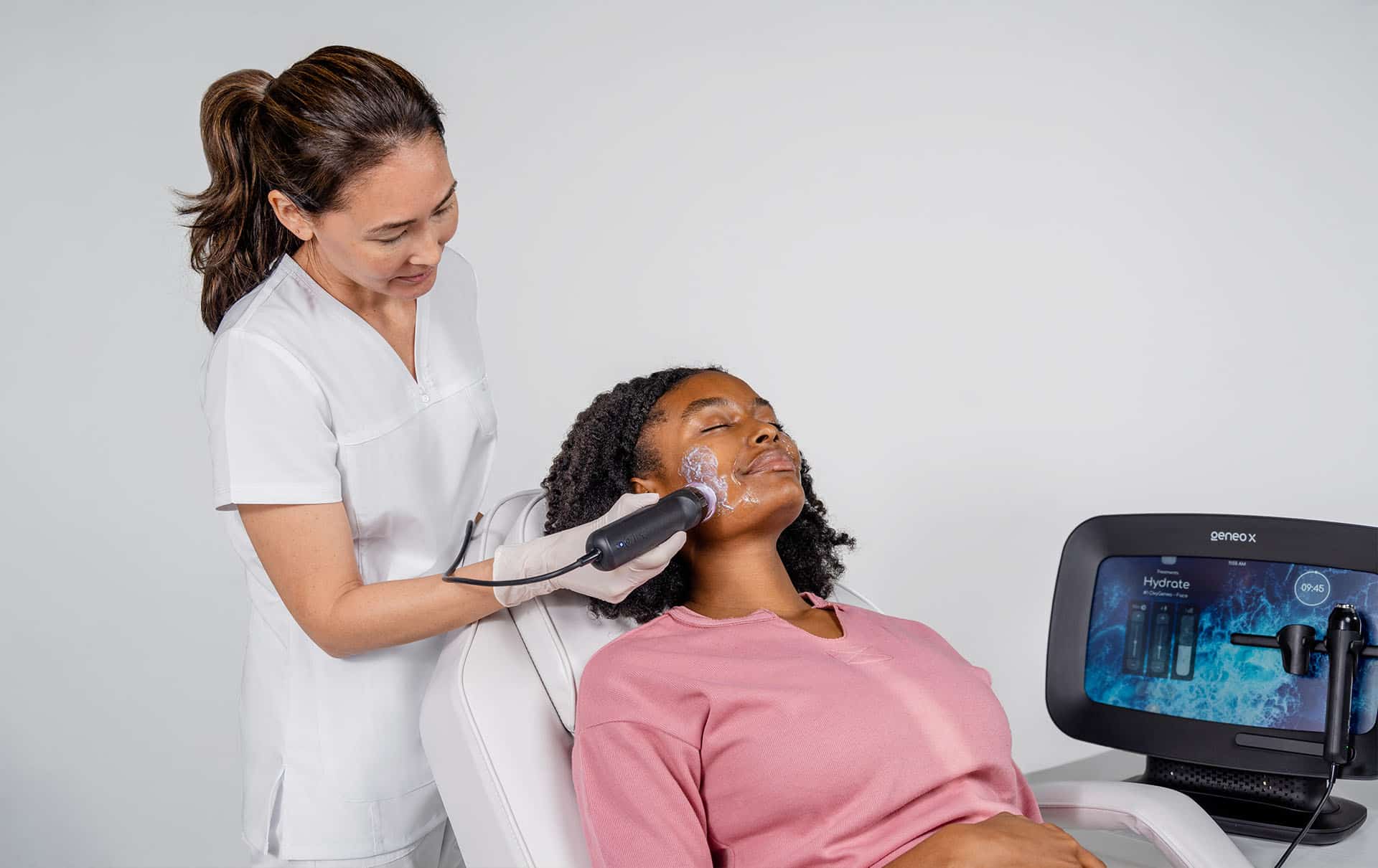 Why Glo2Facial at New Health Kansas is for YOU!
The Geneo Glo2Facial OxyPods work with Primer Gel to exfoliate skin gently and promote oxygenation, doing so free from preservatives, dye, fragrance, paraben, gluten, as well as being vegan and not tested on animals. Glo2Facial's unique and natural process also allows for a quick turnaround from the skin detox, with the resultings being seen immediately. The customization options makes it easy for you to choose a treatment with the solution to any skin problems you may have. There are options available for your whole body as well, from your neck to your legs. These can be targeted to treat body acne, soothe keratosis pilaris, regulate oil production, soften fine lines, prep for spray tans and more.
Get started today and schedule your consultation.
Put a healthy glow back into your skin!
TRY GLO2FACIAL