Professional Hair Loss Treatment
If you're looking for a professional hair loss treatment in northeast Kansas, look no further than New Health Kansas. Our experienced medical professionals have been providing top-notch hair loss treatments for years.
Our hair loss treatments provide relief from the hassle and stress of thinning or receding hair. We offer personalized service in order to ensure that each individual receives the best treatment tailored to their needs. So, why wait? Get the healthy, luxurious look you deserve with our long-lasting and highly advanced treatments today.
Our Hair Loss Treatment - ALMA Ted
New Health Kansas has a revolutionary way of helping patients dealing with loss. Our Alma TED Ultrasound-based system with Impact Delivery™ – a non-invasive and non-traumatic approach to these delicate concerns. Our innovative solution provides modern treatment to help deal with age-old dilemmas, as well as excellent results without inconvenient treatments. With New Health Kansas, patients can get the help they need without the risk of long recovery times and unnecessary bodily trauma.
The Latest in Hair Loss Treatment Technology
Alma TED (TransEpidermal Delivery) is revolutionizing hair growth treatments, and it's easy to see why. With its noninvasive, painless, and needle free delivery method, this FDA approved treatment has made a huge impact on the world of hair loss and thinning.
People who use Alma TED experience thicker, stronger, healthier hair that remains fuller for longer - what more could you ask for? Whether you're struggling with bald spots or thinning patches, Alma TED has the answer for you.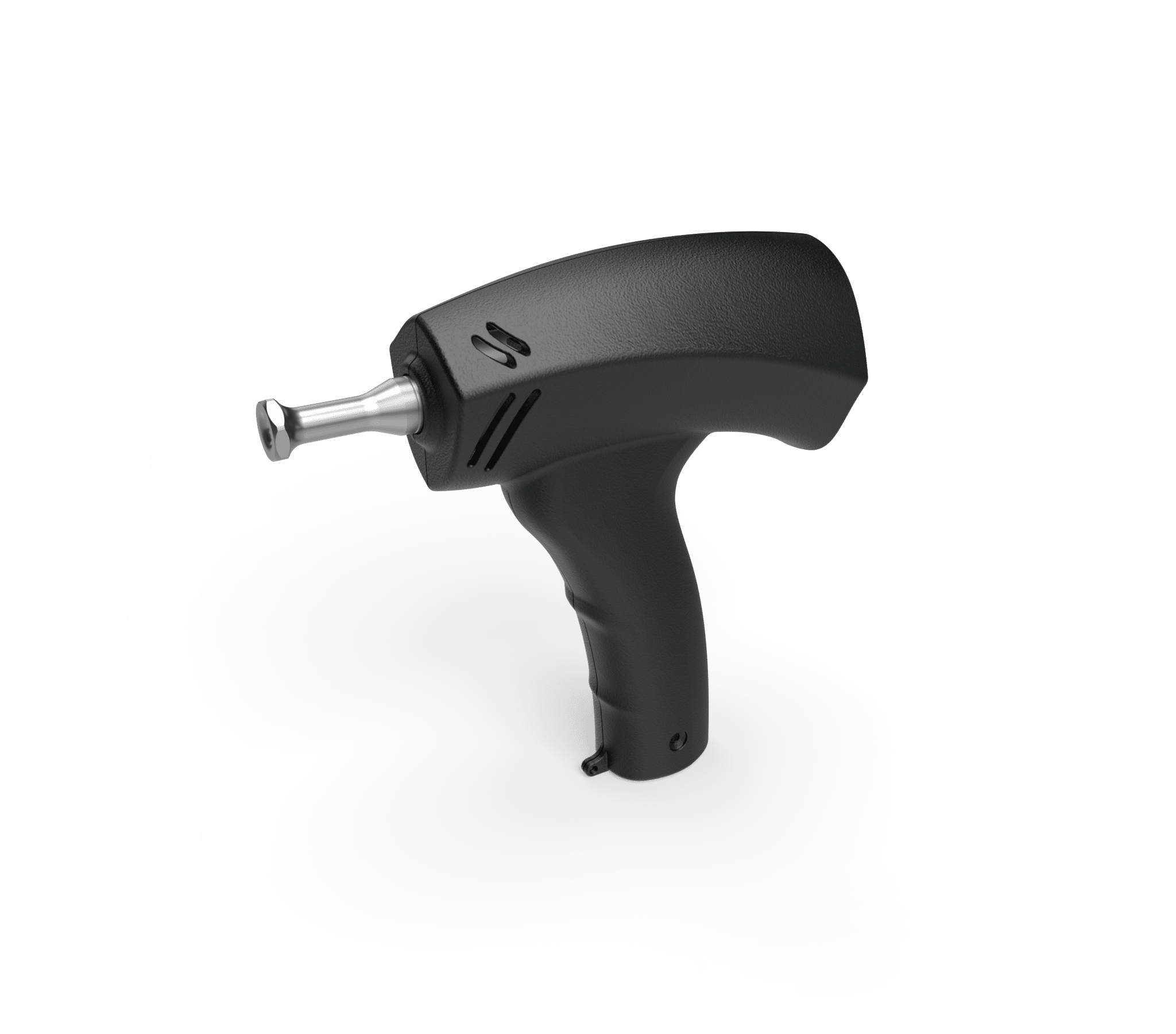 Rejuvenate your hair with the Alma TED hair loss treatment
Schedule your consultation today!
TRY THE ALMA TED
Our Treatment Process
New Health Kansas is revolutionizing the hair loss treatment process thanks to our revolutionary Alma TED Ultrasound-based system. This FDA-approved technology uses ultrasonic waves to stimulate the scalp and increase its absorption of minoxidil for enhanced hair regrowth. It is an effective, painless treatment that has helped so many people reclaim their confidence and fight negative feelings about their hair loss.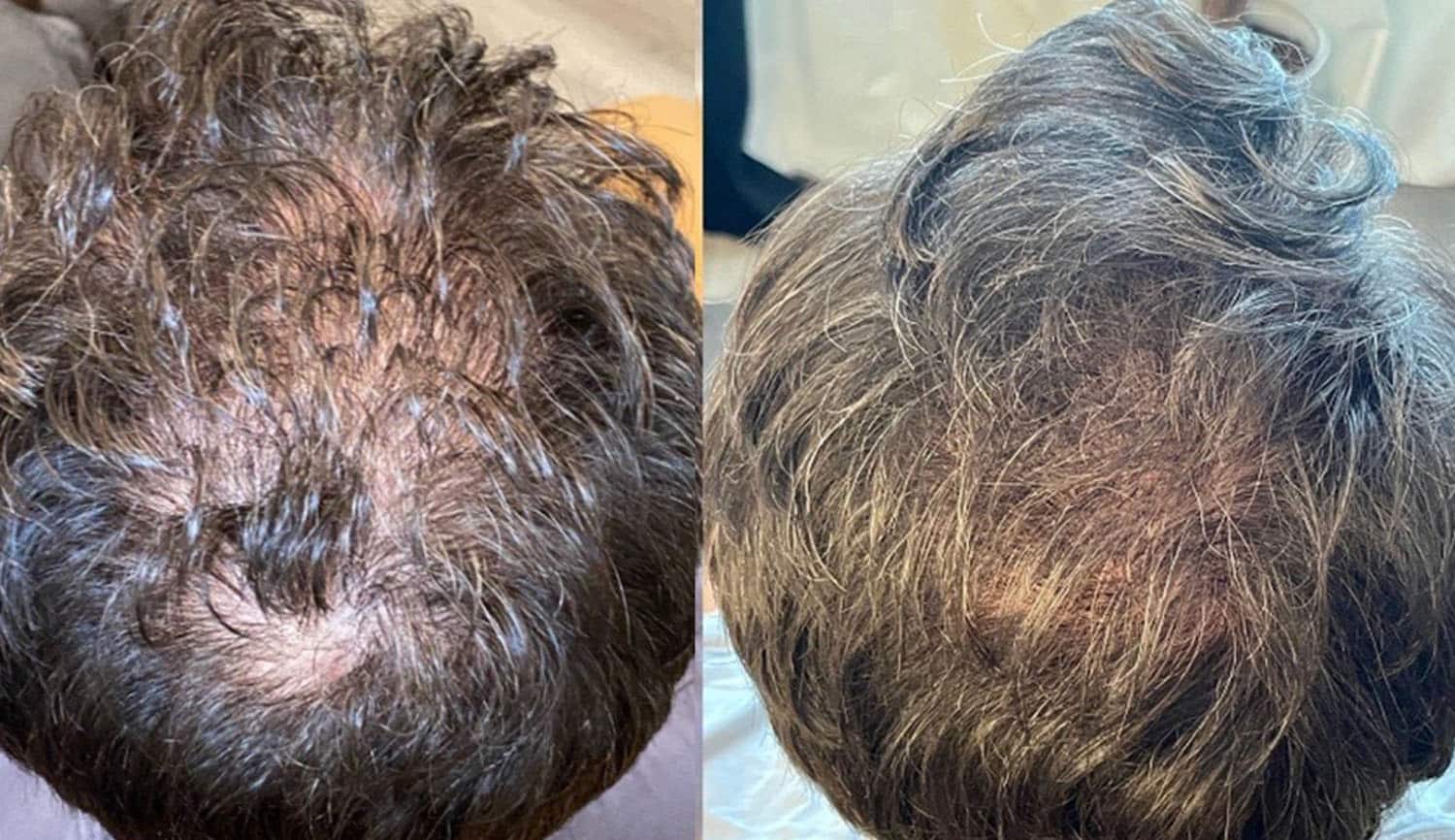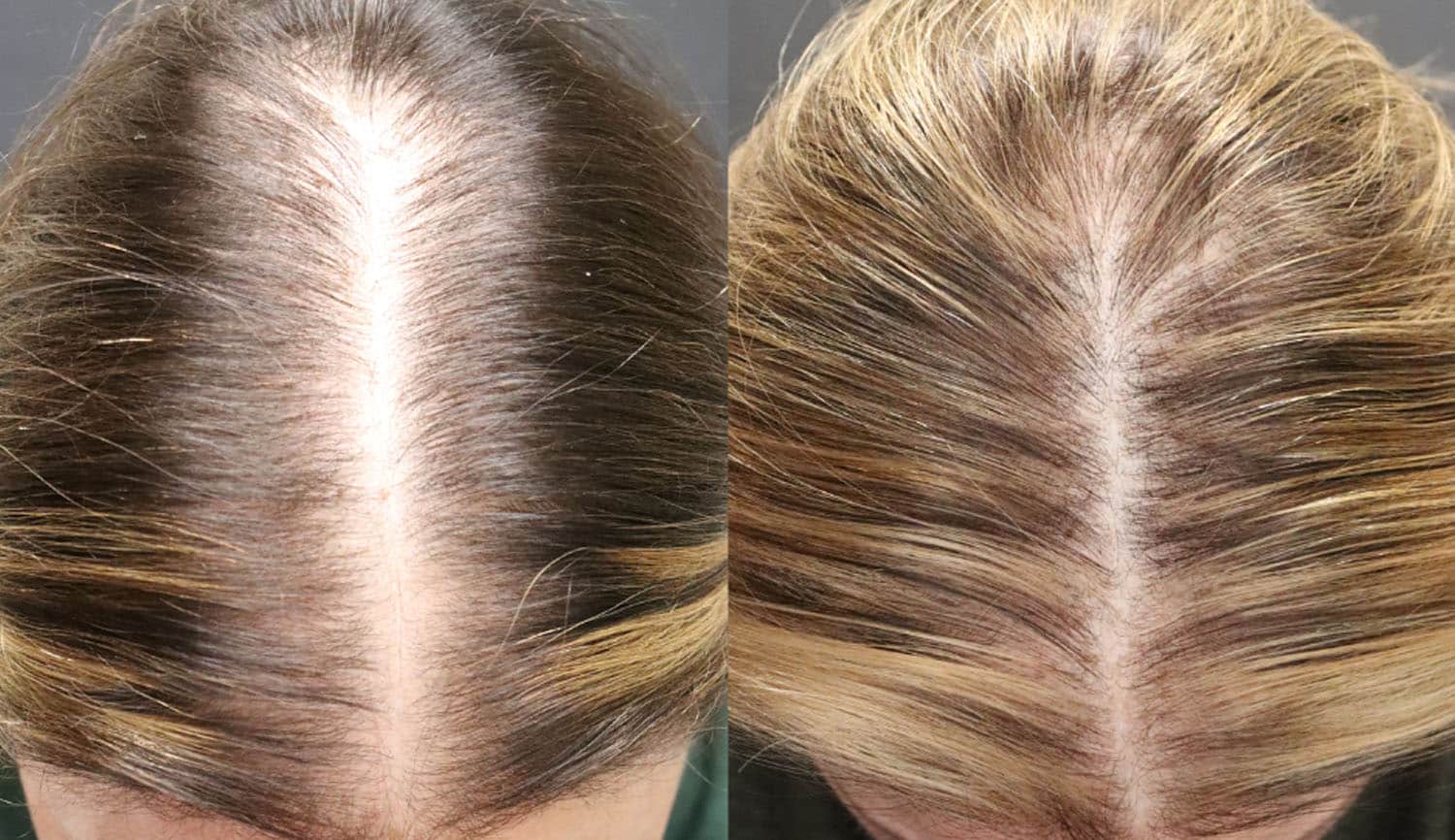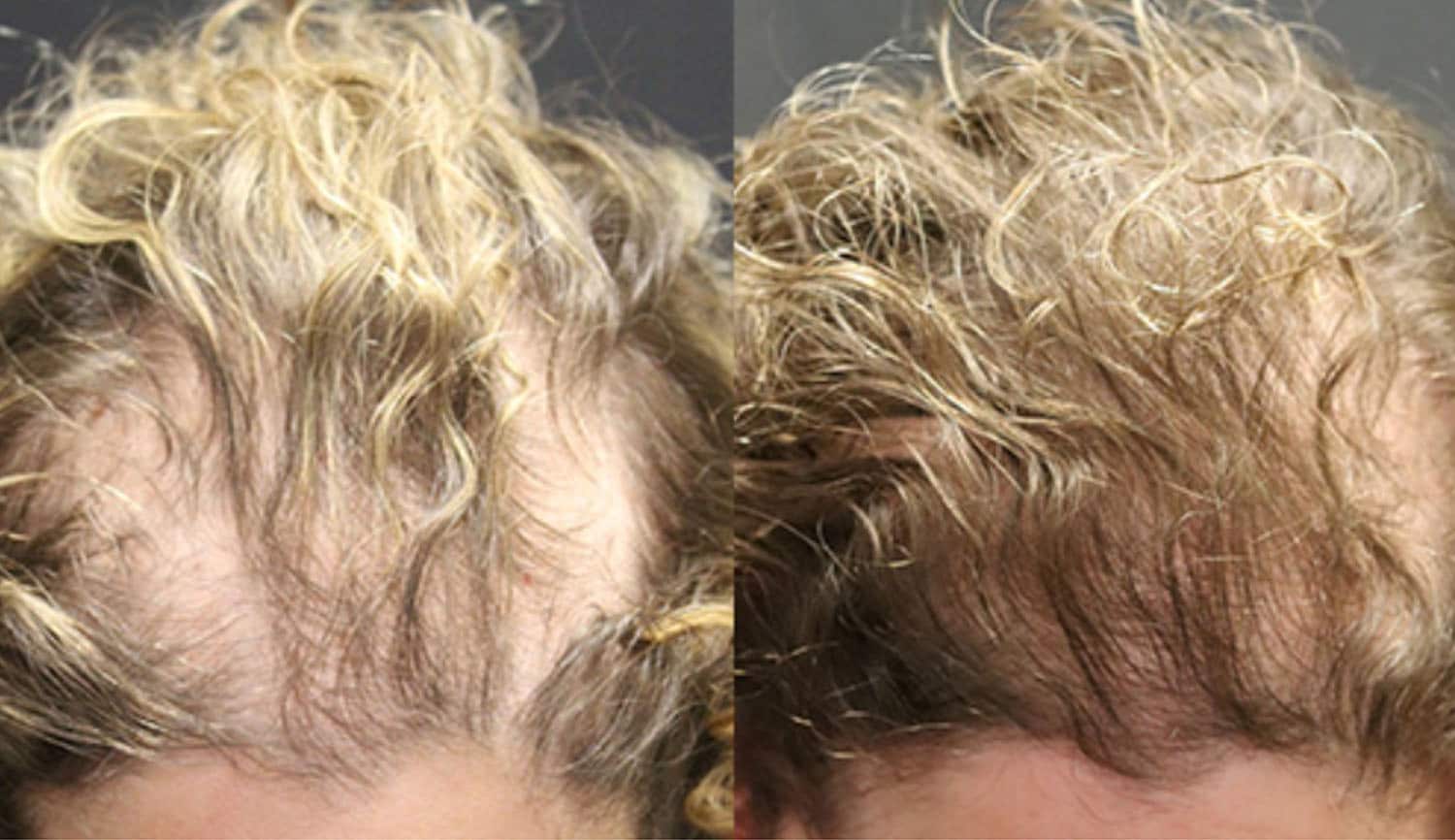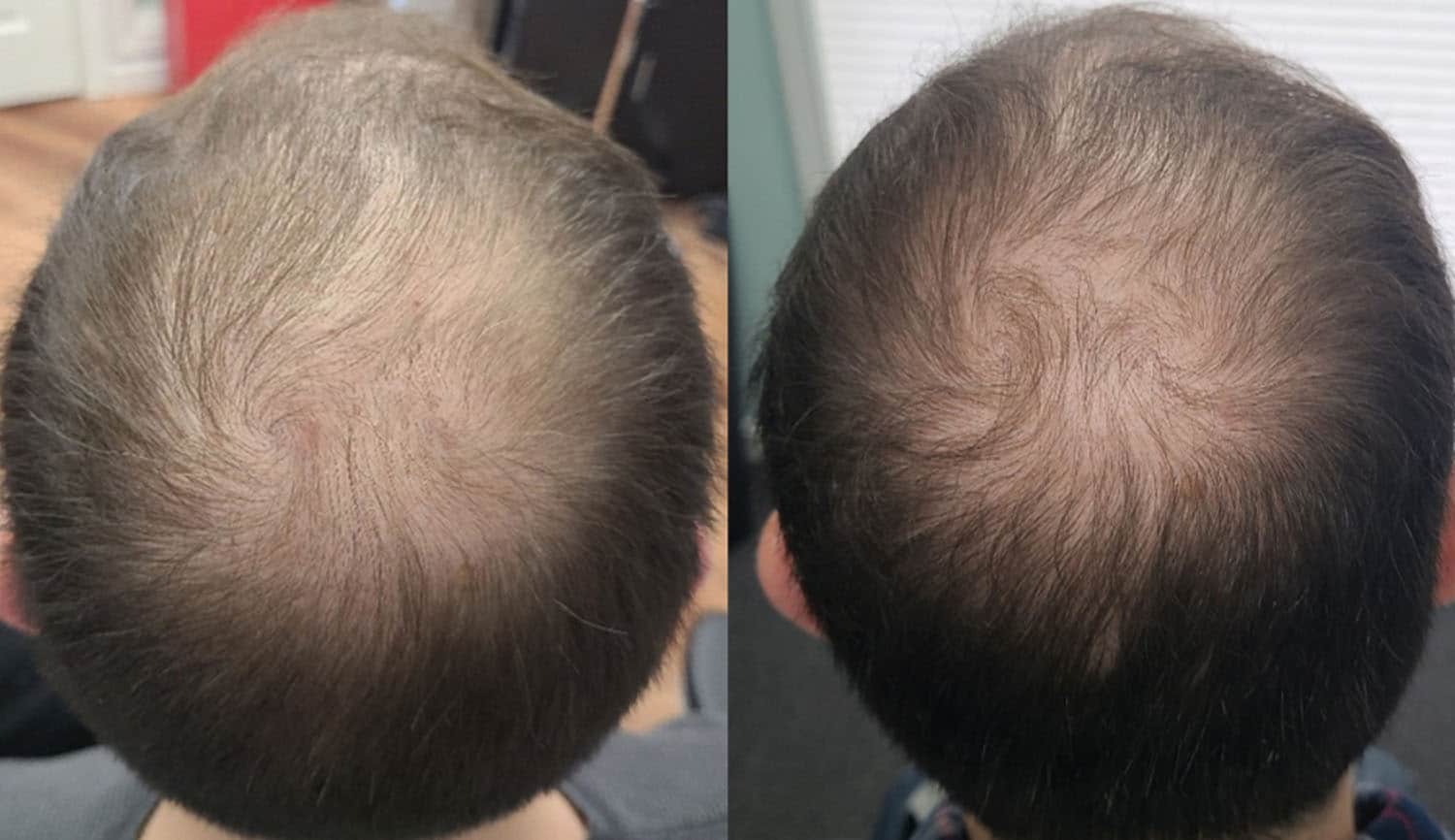 From the moment patients enter our clinic, they are welcomed into an environment filled with warmth and kindness by experienced staff members who prioritize their comfort and well-being. During the treatment process, our team attentively monitors the results for optimal outcomes and continually checks in with patients on how they're feeling throughout the entirety of the procedure. Our commitment to patient safety and satisfaction is unmatched - so join us today at New Health Kansas where you can get great results without having to sacrifice your peace of mind!
Hair Loss Treatment FAQs
Q:
How Does Alma TED Work?
A:
Alma TED is a revolutionary treatment for hair growth, using ultrasound waves to circulate blood flow to the scalp. The intuitive transepidermal delivery system works in three stages - first, the hair follicles are stimulated and primed with the mechanical pulses of enhanced ultrasound technology. Next, vital nutrients are delivered directly to deep follicular cells thanks to highly innovative transcutaneous that promotes improved microporation at deeper levels. Finally, scalp and hair revitalization technologies get to work on restoring healthy cell production while aiding in repairing entire hair strands. With Alma Ted's unique approach, many people have found optimal results with respect to their hair health over time.
Q:
Is Your Hair Loss Treatment Painful?
A:
Alma TED (TransEpidermal Delivery) is an innovative new hair growth treatment that drastically changes the way hair loss can be addressed. Unlike other treatments, Alma TED is totally noninvasive and pain-free. In addition, because it does not involve any trauma to the scalp, the patient experience is much more comfortable than in office treatments using needles or other invasive techniques. This groundbreaking treatment offers medical professionals a whole new approach to addressing issues related to hair loss with minimal discomfort for the patient.
Q:
How Long Does the Treatment Take Before I Start to See Results?
A:
Alma TED has proven itself as a powerful hair growth treatment that can produce noticeable results in just one appointment. You'll notice improvements as early as one month following your first treatment, but additional treatments may be recommended for optimal results. Patients have reported reduced shedding of the hair during their daily routines as early as two weeks following treatment, making it a fast-acting option for those hoping to see real results quickly. If you are looking for visible hair growth, Alma TED is a great solution that could offer you quick and impressive tangible outcomes.
Q:
How Many Treatment Sessions Are Recommended?
A:
At the time of your consultation, your provider will assess your hair and develop a personalized treatment plan based on the results of the assessment. It is recommended to complete three treatments, spread one month apart, to achieve the best results. Once you have completed the treatments, many patients are able to notice a significant improvement in their hair growth and condition within a two-week period.
Q:
How Long Does a Treatment Session Take?
A:
Alma TED is an innovative and convenient hair growth treatment that takes only 20–25 minutes of your time. This revolutionary new treatment requires no topical anesthetic or post-treatment shedding, making it a much simpler process than many other treatments. With no unexpected side effects, you can expect a quick process and lasting results with the Alma TED treatment. If you're looking for an effective way to restore your hair growth without the hassle, Alma TED is the solution you've been searching for.
Call Northeast Kansas' Trusted Hair Loss Experts
At New Health Kansas, our experienced experts are here to help you discover a personalized solution to hair loss. With years of experience and advanced training in the latest treatments, we'll provide you with the best service in Northeast Kansas.
Schedule your free consultation today - our friendly staff will answer any questions you have and learn about what works for you. Put your trust into the hands of someone who truly understands your concerns - New Health Kansas has got you covered!