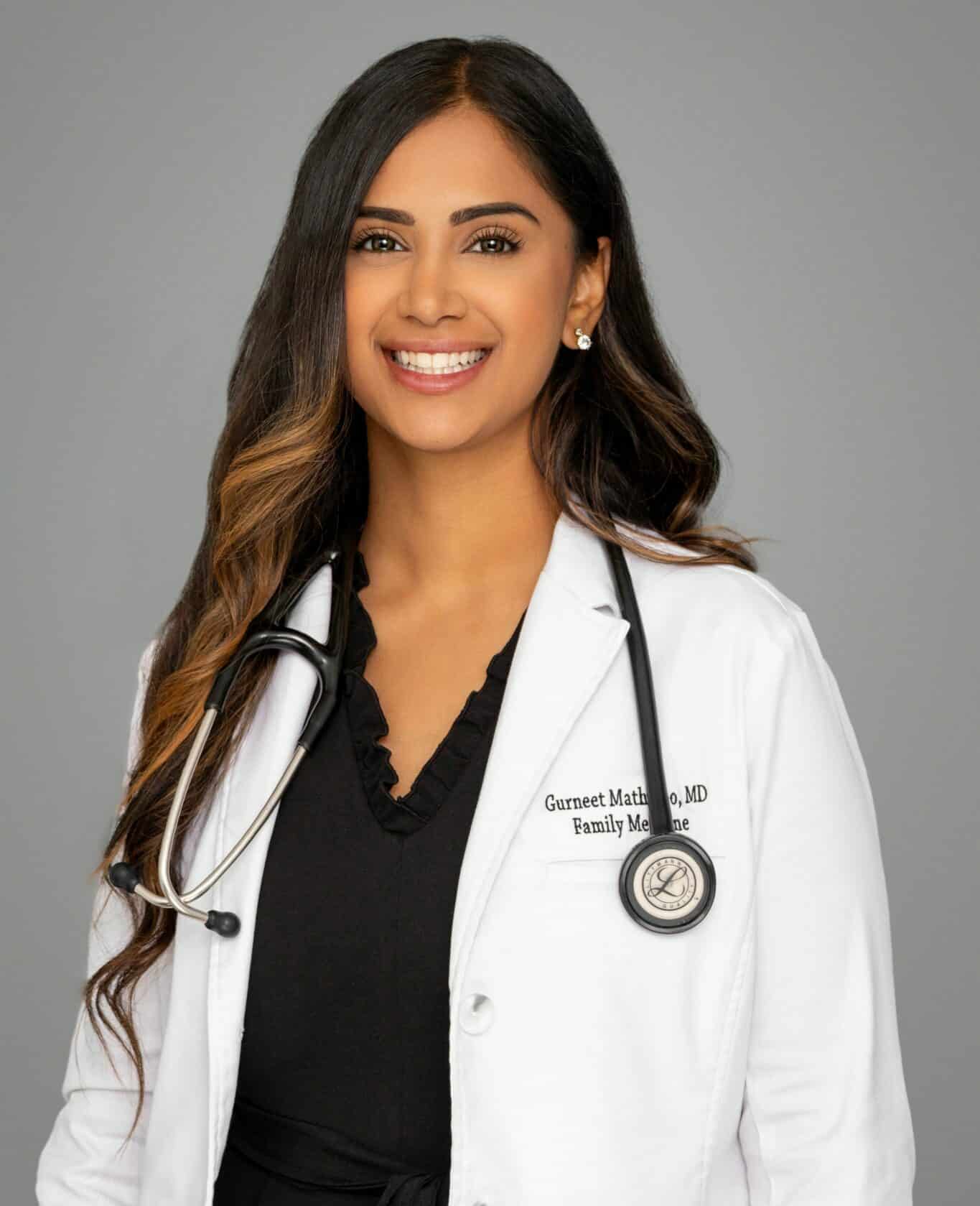 Dr. Gurneet Matharoo, MD
New Health Kansas Medical Doctor of Obesity and Family Medicine
Please join us welcoming Dr. Gurneet Matharoo, MD, a dual board-certified physician in Obesity Medicine and Family Medicine who will be joining New Health Lenexa and available virtually.
Dr. Matharoo recently completed her residency at the prestigious University of Kansas in 2021. She is passionate about gut health as it relates to obesity.  Having personally battled with obesity, she understands the challenges and struggles that many of us face on our journey towards a healthier lifestyle. Now offering Medical Weight Loss at Lenexa and virtually with Dr. Matharoo- to book please text or call 785-215-8228.
What sets Dr. Matharoo apart is her unique ability to empathize with her patients. She can share her own experiences and connect on a deeper level, creating a supportive and understanding environment for those seeking to live a healthy and balanced life. So, if you're looking for a compassionate and knowledgeable physician who can guide you towards a healthier lifestyle, look no further than Dr. Gurneet Matharoo!