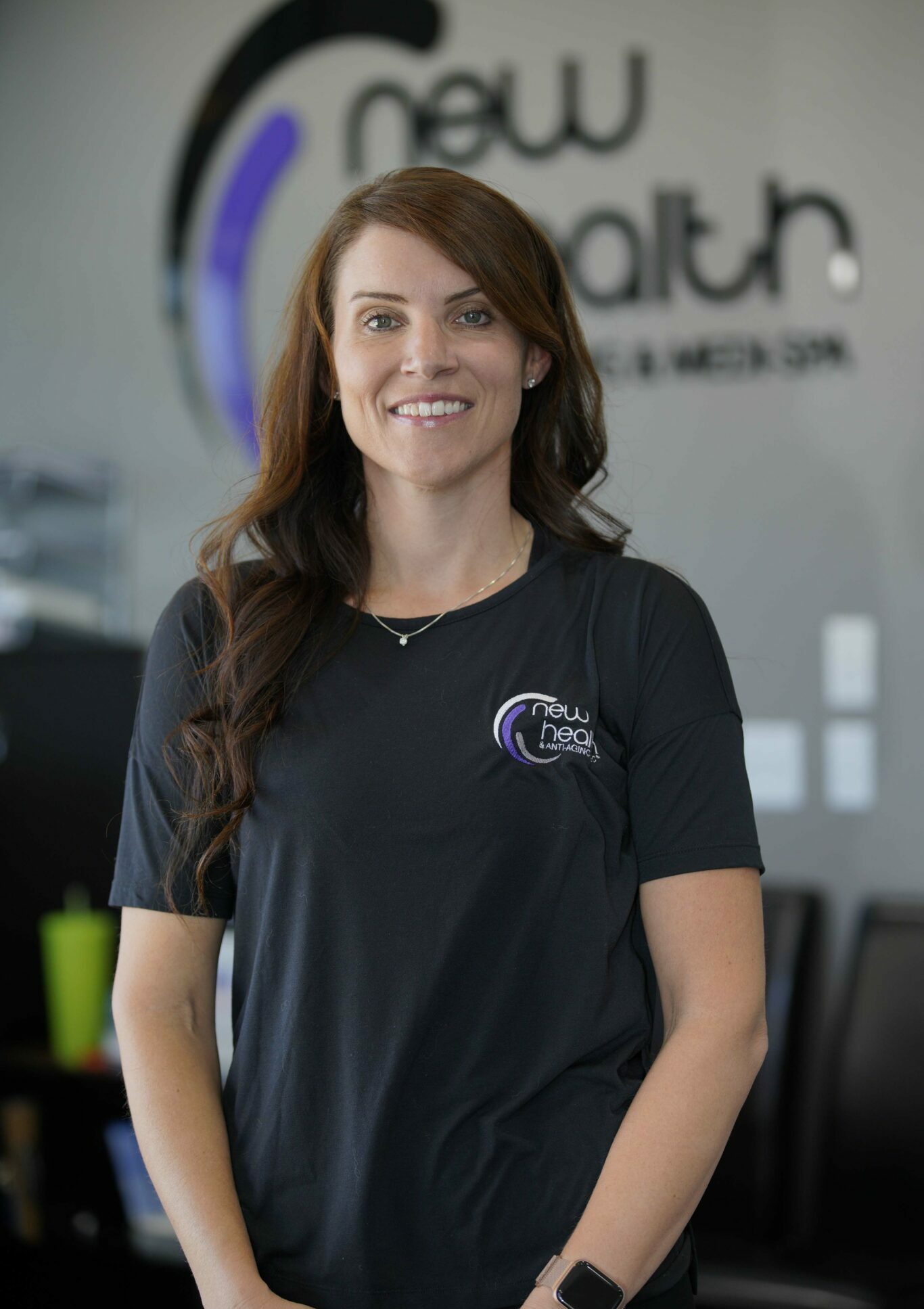 Angela Griffith, RN
New Health Kansas Founder & VP of Operations
Angela Griffith is a Registered Nurse in Topeka, Kansas and is a vital part of what makes New Health Kansas so special. Angela and her husband, Dr. Griffith, founded the first New Health Kansas clinic in 2013 and have been helping people look and feel their best ever since. Over the past six years, they have grown from one clinic to three including locations in Topeka, Manhattan and Lenexa.
Before starting a thriving business in the healthcare industry, Angela received a Bachelor of Science degree in Kinesiology from Kansas State University in 2006. Working as an assistant director of Wildcat Creek Golf and Fitness for two years, Angela has always had a passion for health and wellness.
In 2009, Angela received her Bachelor of Nursing from Baker University and worked as a registered nurse in the Surgical Critical Care for two years. She now wears a variety of different hats for New Health Kansas including: RN, office manager, client communication manager, and sales and marketing guru. Her expertise is vast and her passion for helping others is endless.
When they're not helping their patients achieve their ultimate weight loss and anti-aging goals, Angela and Dr. Griffith stay busy raising their four children.
To make an appointment you'll no doubt talk to Angela somewhere throughout the process! She is what makes this organization tick and is the pulse of the New Health Kansas team. To learn more about what New Health Kansas' services can do for you, and to get to know Angela along the way, visit our website at www.newhealthkansas.com.