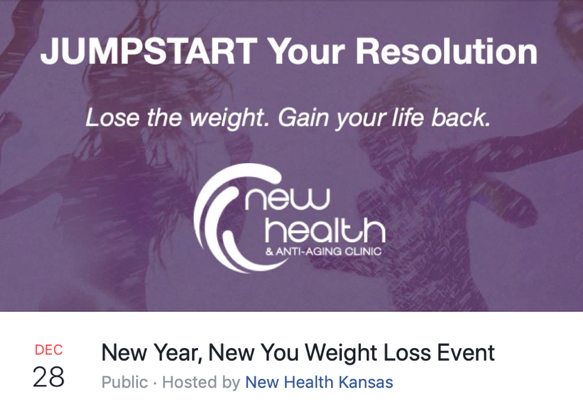 Are you ready to lose 30 pounds in 30 days? This isn't just anotherweight loss gimmick or fad diet. It's a proven program, it's effective, and it's medically supervised.
Join us at the Topeka Clinic, this Friday, Dec 28 at 11:30 to learn about the New Health JUMPSTART Weight Loss Program. 
Click Here to RSVP

With NH Jumpstart there is no starving, no insane exercising, no expensive packaged meals and no surgery. 
Attendee only pricing!
Join us Friday at our Topeka Clinic, 1100 SW Wanamaker, to discover how New Health Kansas is helping change lives.