Restore Your Confidence & Good Health with Sclerotherapy
Don't let spider veins or varicose veins slow you down. Men and women who suffer from spider veins, varicose veins, or reticular veins are often ashamed of how their veins look. In addition, vein problems can also cause major medical issues if left untreated. At New Health Kansas we will help you not only get rid of unsightly veins but any resulting health challenges. Check out our sclerotherapy service for more information today!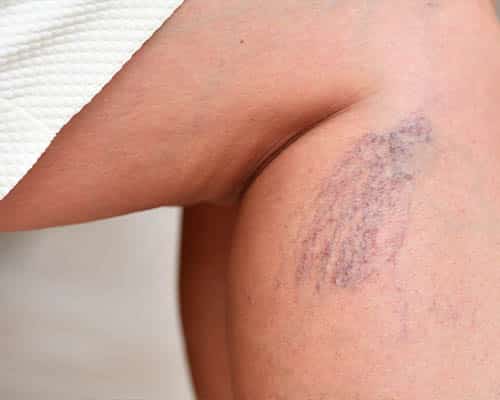 What Causes Vein Problems?
Varicose veins, spider veins, or reticular veins may appear under your skin as fine red and blue veins or as large, cord-like purple veins. Varicose veins appear frequently on the legs while spider veins can appear on other parts of the body such as the face.*
These vein issues may be caused by many different factors such as age, gender, obesity, pregnancy and hormones, family history, or occupational risks like prolonged sitting or standing.

*Treating the face is a custom process and treatment. Treatment of veins on the face is defined and/or determined possible during a consultation with New Health Kansas' medical experts.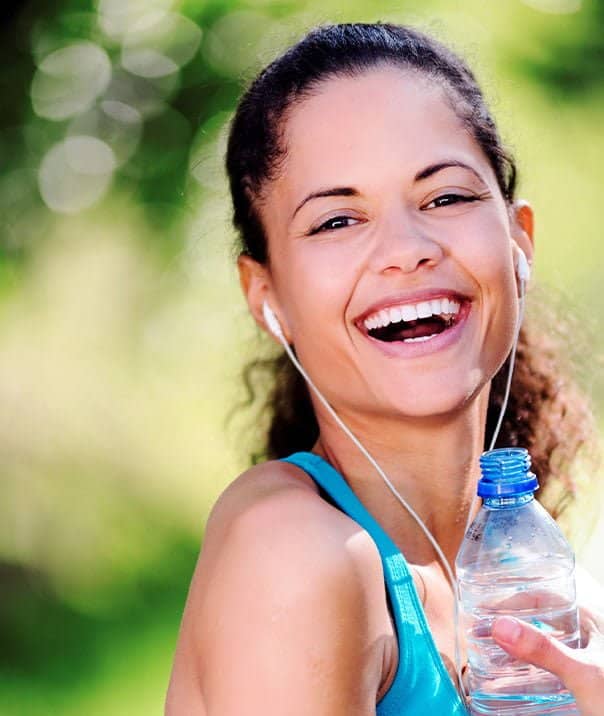 Sclerotherapy Treatment Details
Sclerotherapy is not recommended for patients who have acute vein and blood clotting diseases or for patients with an allergy to polidocanol, the medicine in Asclera®. In addition, pregnant women can not receive a sclerotherapy treatment.
After your treatment, you may experience some mild discomfort, irritation, or bruising at the injection site but nothing that will keep you from resuming daily activities. Taking Tylenol as needed may help with any mild side effects.
Feel Comfortable in Your Own Skin
Sclerotherapy can help you regain your confidence. Let New Health Kansas take care of your veins so you can focus on living your best life. Call today to schedule a consultation to find out how sclerotherapy can help you minimize the appearance of spider veins, varicose veins, or reticular veins. Once your treatment is finished, you'll feel like the best, most confident version of you again!