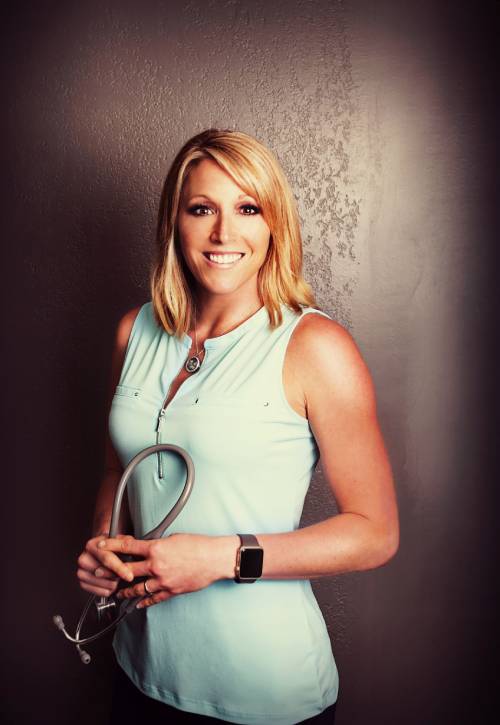 Jami Potter, APRN
Nurse Practitioner & New Health Kansas Coach
Jami R. Potter is an Advanced Practice Registered Nurse (APRN) in Topeka, Kansas with over 10 years of experience working with patients. She brings to New Health Kansas a wealth of background and experience in the medical field.
She graduated with honors and received her Bachelor of Science degree in Nursing from Baker University. Following her undergraduate degree, Jami received her Master of Science in Nursing degree from Washburn University.
After graduation, Jami worked in the Stormont-Vail Emergency Room more than 9 years, followed by Tallgrass Immediate Care as a Nurse Practitioner. Jami is board certified with the American Academy of Nurse Practitioners Certification Program (AANP).
At New Health Kansas, Jami is vital to helping patients achieve long-term success with weight-loss programs and general optimization of health. She couples her athletic background and interests with her medical knowledge to make helping patients achieve long-term weight loss success her top priority.
In her spare time, Jami and her husband stay busy raising their three children. She also enjoys running, working out, and doing crafts with her kids.
To book an appointment with Jami, visit our website at www.newhealthkansas.com.