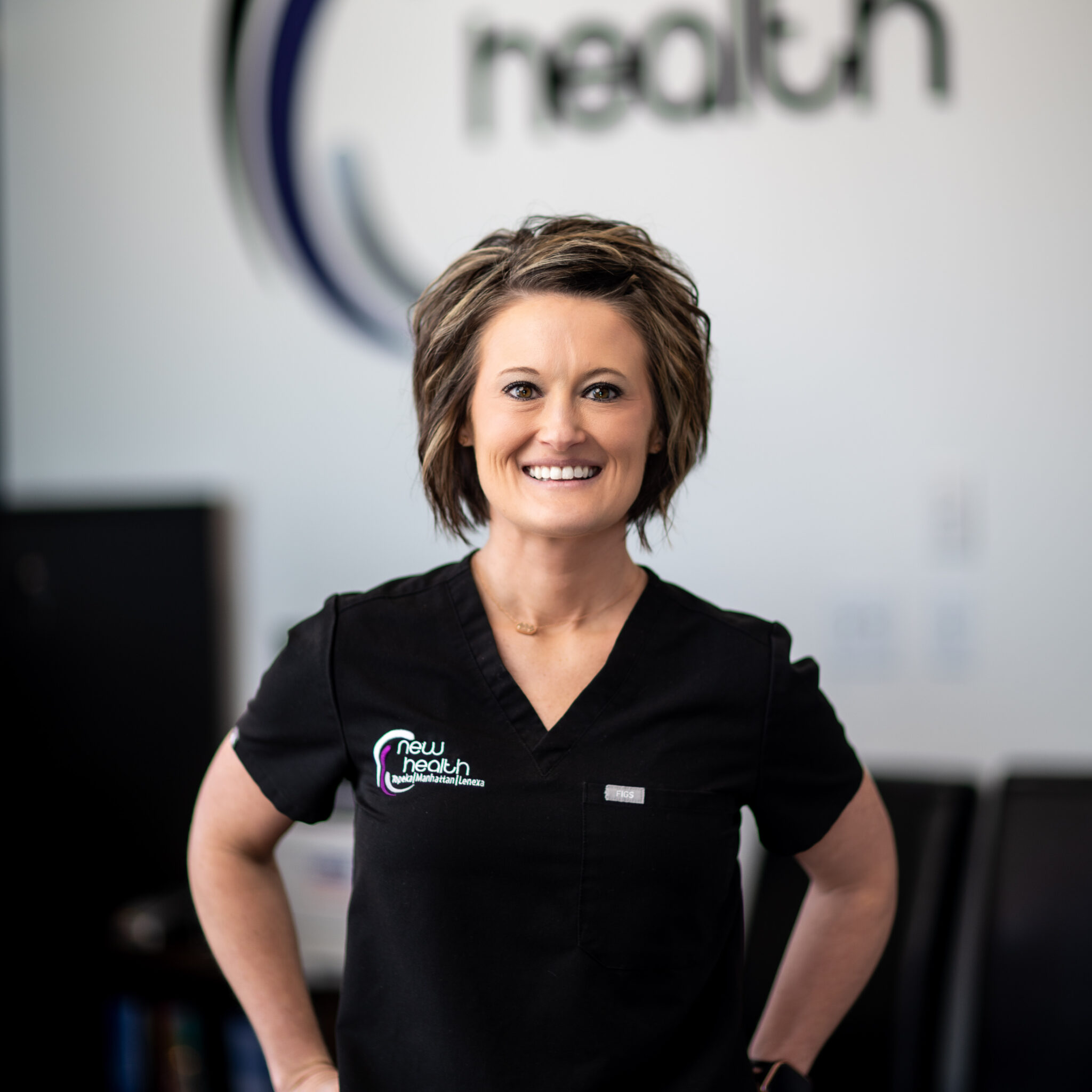 Brooke Oxandale, RN
New Health Nurse Manager
Brooke Oxandale is a Registered Nurse in Topeka, KS with over 19 years of experience in healthcare working with patients.  She started her healthcare career as a Patient Care Tech, moved to a bedside Nurse and then advanced to a nursing role in healthcare leadership. 
She graduated from Washburn University with her Bachelors Degree in Nursing in 2005 and her Masters Degree in Nursing as a Clinical Nurse Leader in 2013. Brooke worked in the Stormont-Vail Emergency Room as an RN for 9 years, followed by Trauma Manager for 3 years and Clinical Nurse Leader for 5 years.
At New Health Kansas, Brooke helps lead the clinical team, cares for patients and focuses on growing the various services offered. She uses her background in healthcare leadership and bedside nursing to continuously optimize and update patient care practices to ensure quality care is provided to patients. She is extremely passionate about assisting patients with managing their health care and achieving their personal health/wellness goals.
In her spare time, Brooke and her husband stay busy raising their two children. She also enjoys being outdoors, working out, and doing activities with her kids.