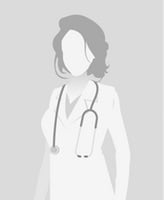 Ashleigh Rutherford
New Health Kansas Registered Nurse 
Ashleigh Rutherford, BSN, RN, is a registered nurse at New Health Kansas. Ashleigh has been in the nursing field for 7 years, since graduating from the University of Hawai'i and Baker University School of Nursing in 2012.
Ashleigh began her nursing career as an RN in the Neonatal Intensive Care Unit at Stormont Vail. While she was there, she was a member of their neonatal flight team. This gave her the opportunity to really help newborns and their new moms in any way she could. Ashleigh truly embodies care and compassion with everything she does.
Ashleigh has been with New Health Kansas since 2018 and has made an excellent addition to the team. She has loved helping our patients feel and look their best. To book an appointment with Ashleigh, visit newhealthkansas.com.